About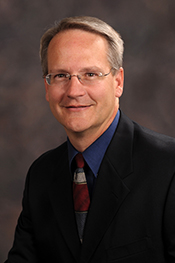 The Department of Computer Science's motto is simple - World Class. That motto is borne out in three tenets: world class faculty, world class research, and world class education. World class faculty produce world class research, which enables a world class education at both the graduate and undergraduate levels.
Our faculty members are world class researchers and teachers that have attracted funding from federal agencies and industry for not only research, but also teaching, curriculum development and K-12 outreach. Research helps undergraduate and graduate student gain in-depth knowledge and valuable experience that helps them become even more effective problem solvers by applying software in a variety of disciplines.
Our faculty areas of expertise include cybersecurity, healthcare, cyber-physical systems, scientific computing, and high assurance computing. Our points of pride include designation as a National Center of Academic Excellence for Research in Cyber-Security by NSA and DHS, a high level of multidisciplinary research and teaching, excellent placement of students after graduation, one University Distinguished Professors, and extremely active and competitive student organizations.
The Department of Computer Science (CS) trains students to be world class problem solvers, team players, and logical thinkers. Our curriculum exposes students to a wide range of computing areas. Courses range from design and analysis of algorithms, the design and analysis of large-scale software systems, artificial intelligence, and cybersecurity. Our students participate in activities outside of class, which include research experience, internships and community outreach.
Our CS Scholars program provides unique opportunities for high-achieving and motivated students to excel beyond our traditional curriculum. The CS Scholars program includes smaller class sizes, more in-depth exposure to core concepts and technologies, industrial mentoring and internship opportunities, undergraduate research experiences, and exposure to a variety of industries, universities, and research.
I hope you take the time to find out more about our department. I know you'll be impressed!




Scott A. DeLoach
Professor and Head
Department of Computer Science
Kansas State University