Robby | Professor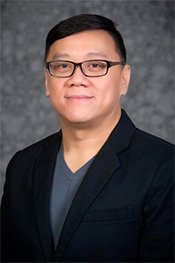 Don and Linda Glaser - Carl and Mary Ice Keystone Research Scholar
Ph.D. - 2004, Kansas State University
Computer Science
M.S. - 2000, Kansas State University
Computer Science
B.S. - 1998, Oklahoma State University
Computer Science
Contact information
2181 Engineering Hall
785-532-7904
robby@k-state.edu
Personal Website
Professional experience
Robby joined the department of computer science at Kansas State University as an assistant professor in 2004. He was promoted to associate professor in 2009 and to full professor in 2015. While on a sabbatical leave in 2010-11, he was a research scientist at Concordia University in Montreal, Canada. In addition, Robby was a research scientist at Galois, Inc., Portland, Oregon, in 2016. In an earlier life, he was a research intern at Microsoft Research, Redmond, Washington, in 2001, and a research visitor at NASA Ames, Moffett Field, California, in 2000.
Research
Robby works in the general area of formal methods, software engineering, and programming languages, with a focus on specification and verification techniques for high-assurance, high-integrity software systems. He has worked on user-friendly formal languages for describing software correctness properties and algorithms that give orders of magnitude cost reduction for assuring complex software while significantly increasing the confidence and trustworthiness on such assurance techniques.
Academic highlights
Robby's work has received several highly prestigious awards including a 2003 NASA Turning Goals into Reality (TGIR) award, a 2007 NSF CAREER award, an ICSE 2000 Most Influential Paper (MIP) award and the 2010 ACM SIGSOFT Impact award. He has published more than 50 conference and journal research papers appearing at top and well-respected computer science venues. As of 2016, his work has been cited 3333+ times with h-index of 24, according to Google Scholar.